How to use Dubsado in your VA BUSINESS!
Updated: Nov 15, 2022
Running your own virtual assistant biz is amazing. I know, I've been there and bought the t-shirt!
Not only can you build a flexible career where you can choose your hours AND the clients you want to work with, but you can do it all from the comfort of your home. Win, win!
As with any profession though, there are challenges to overcome.
In my 16-year career as a PA and over two years running my VA business, I can sympathise with trying to stay on top of your communications!
From dealing with existing clients and information requests from prospective ones, trying to successfully manage your time, stay organised, avoid the dreaded overwhelm, present yourself as a super professional AND appear as graceful as a flipping swan… running your VA business is hard work!
It certainly was for me. Until I discovered Dubsado and realised how much of a total game-changer it is!
If you want to take your customer experience to the next level and free up more of your time, so you can put the laptop away and spend more time with the kids, read on.
In this blog, I want to show you how Dubsado can help you up level that thriving VA biz of yours!
Show me the money

!
Time is money, and as a virtual assistant, you might not be too flush in the old 'time' department.
But you can easily claw some of that time back because Dubsado is ready to be your wingman, your buddy, YOUR VA… leaving you with more time (and energy) to do actual billable work or to get out there and find yourself more of those clients… the type of clients you actually love to work with!
Dubsado is also super-slick, which will leave these new clients seriously impressed with the way you do business (and hopefully telling all their friends about you too!)
Signing more of those dreamy clients… yes please!
New client leads can come from lots of different places, such as shoutouts on LinkedIn and word of mouth recommendations. And it can be really tricky to keep a handle on all these various sources.
You might be experiencing this right now? For example, are you constantly jotting down notes of work you've seen on Facebook groups that you want to follow up on? Or do you have Post-it notes stuck on every surface of your house, trying to keep on top of the clients you're currently trying to onboard?
If you're thinking, "Blimey! Yep, that's me!, it sounds like you need Dubsado in your life… like yesterday!
This amazing all-in-one system allows you to create a seamless process for you and your clients, including:
Capturing lead information directly from your website. No more scrappy notes or post-its everywhere… hurray!
An appointment scheduler to arrange discovery calls without the need for email tennis or other systems such as Calendly.
Creating gorgeous, branded proposals that will look oh-so swish and stylish that your prospective clients won't be able to turn you down!
Contracts with smart fields, allowing you to have one generic contract that can be personalised in seconds.
A streamlined invoicing process, including setting up bespoke payment plans for your clients with instalments, due dates and automatic reminders, so you get paid on time
This all sounds great, Michelle… but a bit complicated!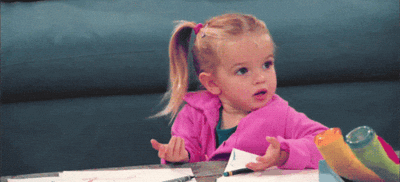 I hear you, my friend!
I'm not going to lie to you. When I first saw Dubsado, I was ready to run for the hills. BUT like any new system, once I'd got my head around it all, I was seriously impressed!
Now I COULD offer a 'done for you' service and set this all up for you. But I'm not going to!
Why? Because if I did, then where would you be when you needed to tweak a section of your workflow? You're not going to have the skills to do it.
AND by learning Dubsado first-hand, you'll also have another set of skills and potential service to offer to those amazing new clients you onboarded so seamlessly. Yay!
Another string to that VA bow of yours.
Are you ready to create a business that wows the pants of your clients?
Do you want to know how to start with Dubsado?? Well....I have just the thing for you with my FREE Trello Board that shows you how to get started and in what order 👇
Check out these other blogs below for more inspiration